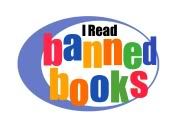 Pearl by Jo Knowles
Henry Holt & Company Books for Young Readers, July 19, 2011
Read for YA Contemps Challenge
Summary from
Goodreads
:
Bean (née Pearl) and Henry, misfits and best friends, have the strangest mothers in town. Henry's mom Sally never leaves the house. Bean's mom Lexie, if she is home, is likely nursing a hangover or venting to her friend Claire about Bean's beloved grandfather Gus, the third member of their sunny household.

Gus's death unleashes a host of family secrets that brings them all together. And they threaten to change everything—including Bean's relationship with Henry, her first friend, and who also might turn out to be her first love.
As soon as I found out about this book (I believe through the YA Contemps website), it was on my list, which is obvious, if I'm planning on reading all of the YA Contemps books. But, after reading Jumping Off Swings and
my #2 MAHROAT
, Lessons From a Dead Girl, I knew it was an absolute must-read. And after reading Pearl, it's official: I have a fan-girl crush on Jo Knowles.
But enough about me, on to the book. Pearl, our main character, is 15 (the same age her mom was when she got pregnant with her) and more commonly known as Bean (she thinks because her grandpa, Gus, hates her given name). Bean is the definition of social outcast. Mom Lexie wants nothing to do with her, but Gus is the most doting grandfather a girl could ask for. He does what he can to make up for Lexie's shortcomings--and then has no problem letting Lexie know that she has shortcomings. It's a tense household.
So it's no wonder that Bean and Henry become friends at a young age. Henry has his own home problems--Dad left when Henry was a baby and mom Sally hasn't left the house in years. I'm telling you, my heart was constantly breaking for these two kids, but at the same time, I was so grateful that they managed to find each other, and were smart enough to hold on to that friendship for all these years.
So the pair are sweltering through the summer, watching soaps with Sally and listening to Gus and Lexie argue--nothing out of the ordinary. Until Gus dies and Bean's world gets turned upside-down. Lexie's best friend since childhood, Claire, arrives to help out, and in a weird twist, the pair take Sally, Henry's mom, on as a pet project. No one seems to be grieving the loss of Gus, the only father figure in Bean's life, and no one seems to remember Gus as the loving grandfather she knew him to be. Bits and pieces of her mom's past get revealed, and Bean is shocked to discover that the Gus she knew and loved was not the same Gus her mother knew at all.
Jo Knowles has a gift for telling a story, and creating characters that we love, or love to hate. I read this book in less than two hours. The chapters are the perfect length--not too long, not too short, and at natural breaks in the story. And I loved the relationship between Henry and Bean! It was so innocent and pure, but with that tiny hint that it might, someday, be more. Really, their friendship is all the pair has.
Claire was the perfect antagonist, although by the end of the book I had a new appreciation for her behavior. Still, none of what happened was Bean's fault, and although I empathized with Claire, I still really disliked the way she treated Bean.
The moms were on opposite ends of the spectrum. Bean's mom, Lexie, was either out at her job, or out doing who-knows-what with who-knows-who. By comparison, Henry's mom, Sally, never leaves the house. Both moms had their faults--I get that Lexie had Bean when she was only 15, and wasn't ready to be a mom, but guess what? You are. You should try acting like it sometime. And Sally just needs to get out of her dream world. After fifteen years, it's a pretty safe assumption that her husband isn't coming back. Get off the damn couch, woman!
But I saved the best for last--Gus. Oh, how Bean loved Gus, and I loved Bean's Gus, too. But learning about Lexie's Gus caused my love to falter a little, as did Bean's. Will she be able to reconcile the Gus she loves with the Gus she never knew? And I felt cheated (as Bean did) that we never got to meet the grandmother. I felt that if she was around, this story would have had a completely different outcome.
Pearl is such a wonderful story. I hope you all put it on your to-read lists when it comes out this summer! And now I'm off to find out if Jo Knowles will be anywhere in the New Jersey area anytime soon, so I can stalk her meet her in person.
A note on the cover: I love it. Simple and understated, but meaningful. I hope they leave it just like this for the final product!
ARC received as part of a Banned Books Tour (thanks,
Jen Bigheart
!)
Enjoy your reading!
Christi